Master SNID si presenta a MilanIN, LUNEDi' 16 Aprile ore 20.30 Pacino Cafe- DA NON PERDERE!
la NewsLetter di Business Club 2.0 MilanIN, http://www.milanin.com
LUNEDi' 16 Aprile ore 20.30 Pacino Cafe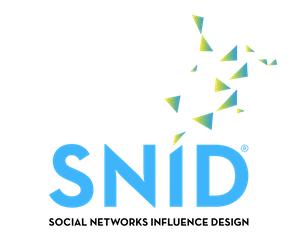 Cari Networker questa è veramente un'occasione da non perdere. Il Politecnico di Milano, tramite il POLI.design e grazie all'eccellente intuizione di uno deipionieri Italiani del Direct Marketing, Marcello Cividini, e al contributo fondamentale del VicePresidente e Co Fondatore di MilanINe ClubIN Andrey Golub, ha dato vita alla prima edizione del Master Universitario che sarà in grado di formare i veri professionisti nel campo della comunicazione evoluta che si fonda sulle reti.
Social Networks, Information Intelligence, Cloud, Interfacce Gesturali, P2P Economies, sono solo il punto di partenza di una rivoluzione in pieno svolgimento. Il processo formativo riguarderà tutti gli aspetti della professione. Gli studenti dopo aver ricevuto le basi teoriche metteranno mano alla progettazione effettiva di Social Networks, Digital Reputation Management e Measurement attraverso una serie di esercitazioni singole e collettive con la produzione di risultati misurabili online. Il Master universitario permette il conseguimento di 60 CFU, pari a 60 ECTF riconosciuti in tutta Europa. I docenti sono tutti professionisti e manager delle realtà che stanno cambiando il modo di agire delle imprese e tra loro, molti sono soci di MilanIN. Al termine del Master è previsto uno stage nelle aziende che fanno capo alle associazioni sponsor, produttori ed enti. Sebbene alla prima edizione, hanno già aderito con entusiasmo molte organizzazioni a vario livello, oltre naturalmente a ClubIN e MilanIN:4W;AssoComunicazione;Audiweb;Cisco;Comunitazione;Digital Magics;Frontiers of Interaction;International Advertising Bureau;LiveXtension;Meet the Media Guru;Netcomm;RCS;Sin&rgetica;TheBlogTv;Viadeo 
Questo progetto fara' sembrare vecchio ogni percorso formativo tradizionale? Lo chiederemo lunedi' ai nostri eccelenti relatori
Marcello Cividini

Classe '46 pioniere Italiano del Direct Marketing lavora al Corriere della Sera fino al '73. Fundraiser e database builder per varie agenzie delle Nazioni Unite negli anni 80. Imprenditore seriale diventa partner di Omnicom con l'agenzia che prenderà il nome di Rapp Collins anni 90. Al giro del secolo Incubatore come IdeaUp con Marco Benatti e fondatore di CustomerCentric e altre. Ha insegnato Marketing al Politecnico di Milano e a Ca' Foscari. Nel novembre 2011 ha l'intuizione e crea il Master SNID

Andrey Golub

Laureato nel 1998 in Matematica Applicativa, Andrey Golub ha conseguito un PhD in "Systems Analysis & Design" presso la Polytechnic Academy di Minsk- Bielorussia (2001). Su invito dell'ICT- IRST di Trento (adesso FBK), uno dei centri istituzionali europei più rinomati sui temi dell'Intelligenza Artificiale, si è trasferito in Italia nel 2002, lavorando come Ricercatore Scientifico, e dopo diventa Business Analyst, R&D Manager lavorando nei settori High-Tech, Telecomunicazioni, Retail, focalizzandosi sulle start-up di tecnologie e prodotti emergenti. Nel 2008 diventa Business Intelligenze Manager nella Zero9 Group, leader mondiale nel digital mobile entertainment, e dopo ricopre il ruolo di responsabile Ricerca e Sviluppo per l'innovazione in nuovi prodotti mobile presso Sicuritalia Group. Da Aprile 2009 Golub è un consulente strategico e tecnologico, offrendo ai suoi clienti servizi di R&D Advisor per i progetti innovativi. I suoi interessi sono focalizzati sul mondo Internet- New Media, Mobile, Social Computing e Social Networking; mentre le sue passioni sono le aree del social media marketing e della comunicazione nel web 2.0.
Vi aspettiamo:
Lunedi' 16 Aprile 2012 ore 20.30
Pacino Cafe, Piazzale Bacone, 9 Milano.
Ingresso:
Con Tessera di socio effettivo MilanIN: Euro 10 compresa consumazione.
Senza tessera MilanIN: Euro 15 compreso consumazione.
La tessera MilanIn di Socio Effettivo (ai sensi del nostro Statuto) 2012 prevede la quota associativa di Euro 80 e da' diritto a partecipare a tutti gli incontri di networking a prezzi fortemente scontati, oltre a sostenere il Club e le sue attività. E' possibile tesserarsi direttemente all'evento potendo usufruire da subito dell'ingresso scontato.